And this is why: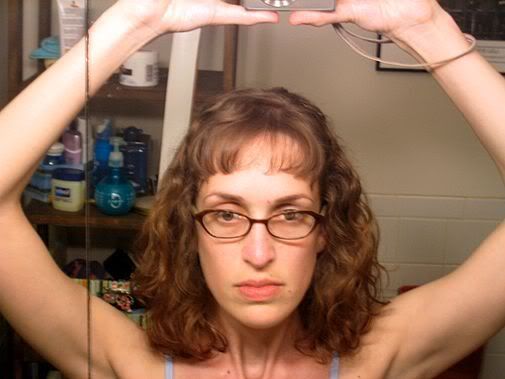 last night's hair, very dirty and after much exercise including walking in the rain. Often the worse I treat it, the better it looks. (Although FAR FAR too much like
Sarah Jessica Parker in the eighties
. Any amount is too much, really.)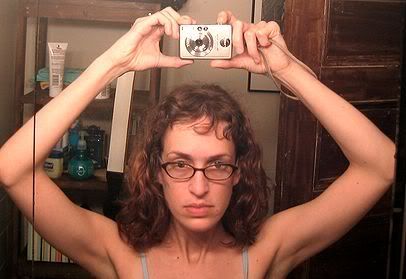 Yeah, this is what I wake up to every morning. Fucking charming, right? It's the true reason I refuse to go camping - let me tell you, it doesn't improve as the day wears on without electronic intervention. Vain and shallow I may be, but I'm realistic.
Fucking stupid fine curly hair flat at the roots gets frizzy bullshit. Fucking stupid boston summers humidity. Motherfucker!