Just today I realised that I've had comments sitting on my blog for, oh, a while now. Which I never read. Because I hadn't enabled new comments to pop up or get emailed to me or anything like that. Doh! I'm so high tech, huh?
Never mind, I'm human too. And humbled now. Sooooo,
sorry 'bout that
and I promise to actually read and reply to comments in future.
I will leave you with the
knocked up babymaker.
I made one of Inty and Zoe (spayed females who hate one another, but I didn't let that stop me.) also, FYI, this little tool is for some dumb movie with Kate Hudson, I think, but I skipped all that stuff and went straight for the throat.
Here's Inty: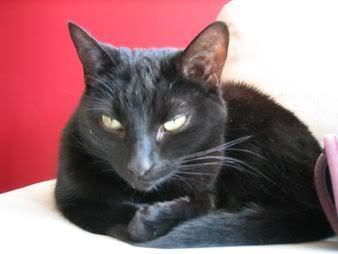 (black cats are hard to take pictures of, okay?)
here's Zoe: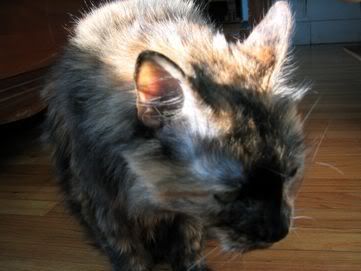 You thumbs fucking suck and I hope you die soon so I can eat your face
and here is their terrifying putative impossible offspring: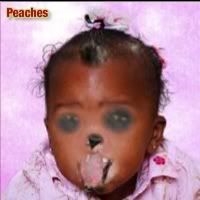 I think I just hurt myself laughing.